The George Cooper Physiotherapy Clinic
The George Cooper Physiotherapy Clinic
PHYSIO &
SPORTS INJURY
Watch Video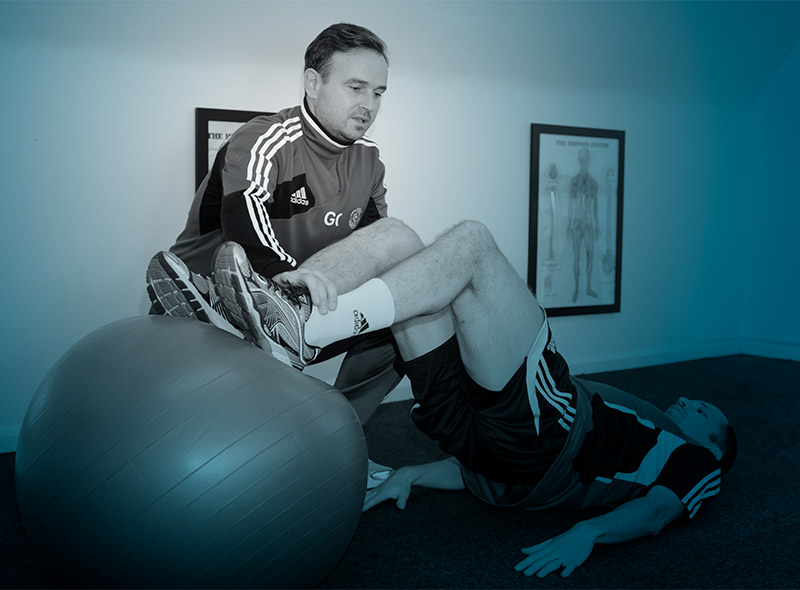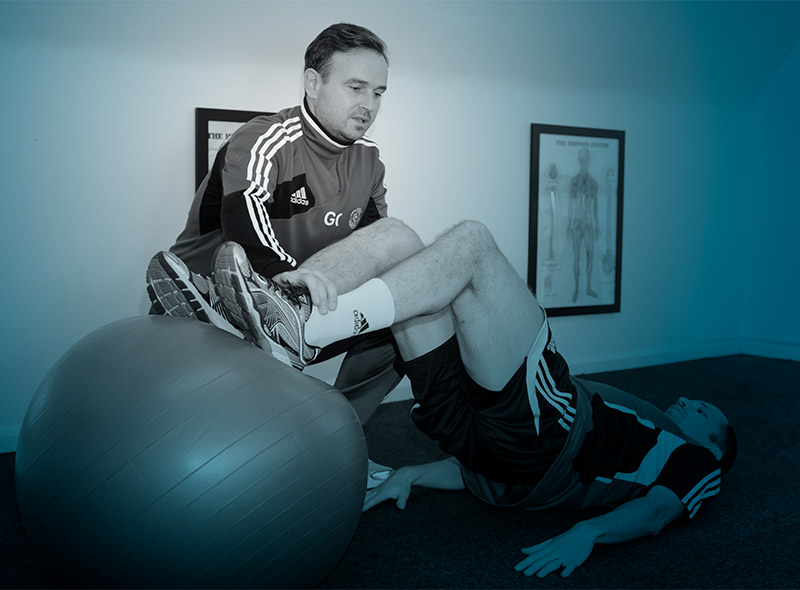 The George Cooper Physiotherapy Clinic offers the very best in physio & sports injury care
George prides himself on having created a highly professional practice in a pleasant environment which all patients can enjoy. Being easily situated and having ample on-site parking makes the patient experience even easier and, for those unable to attend the clinic, they can provide home visits after hours.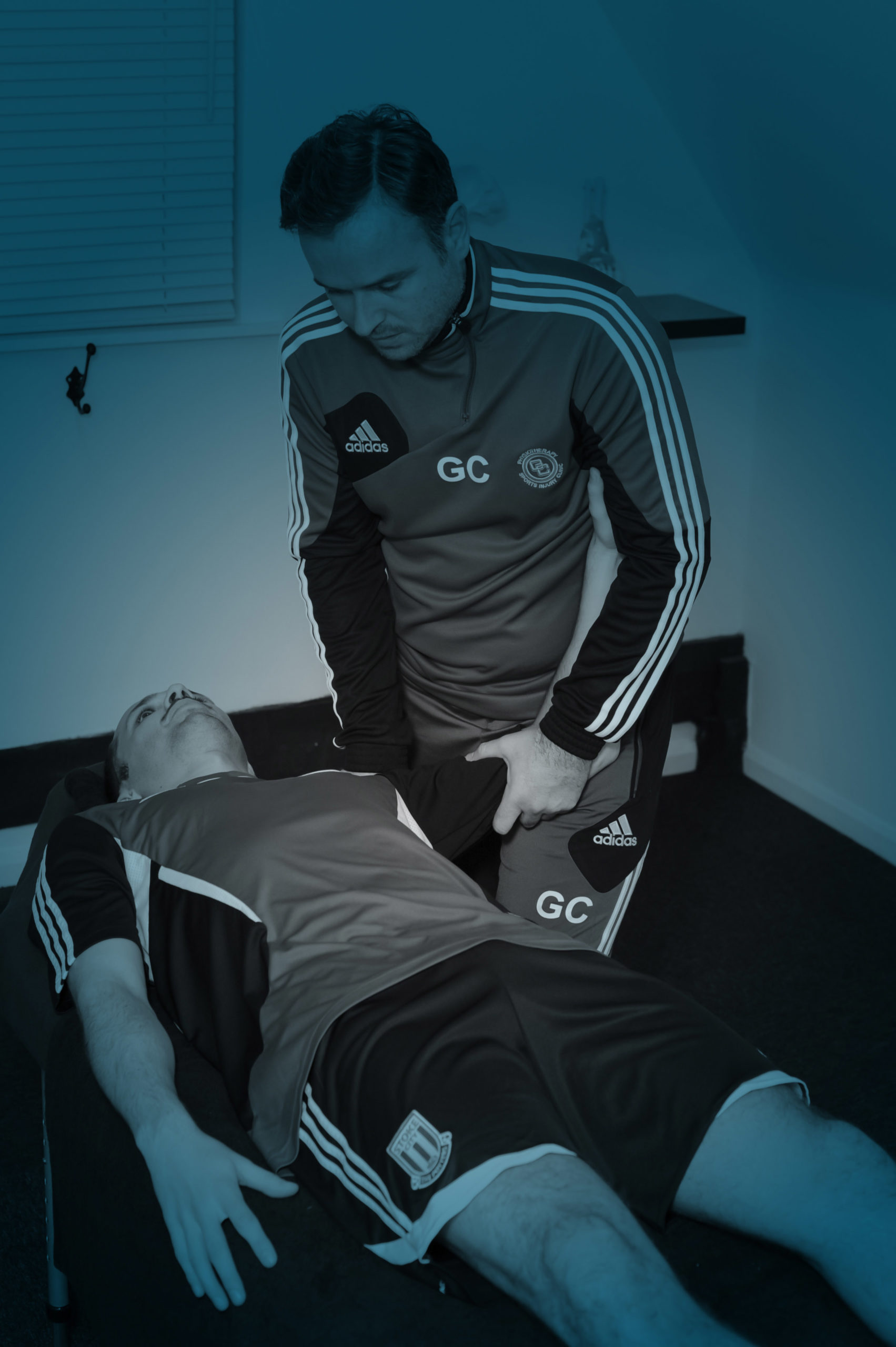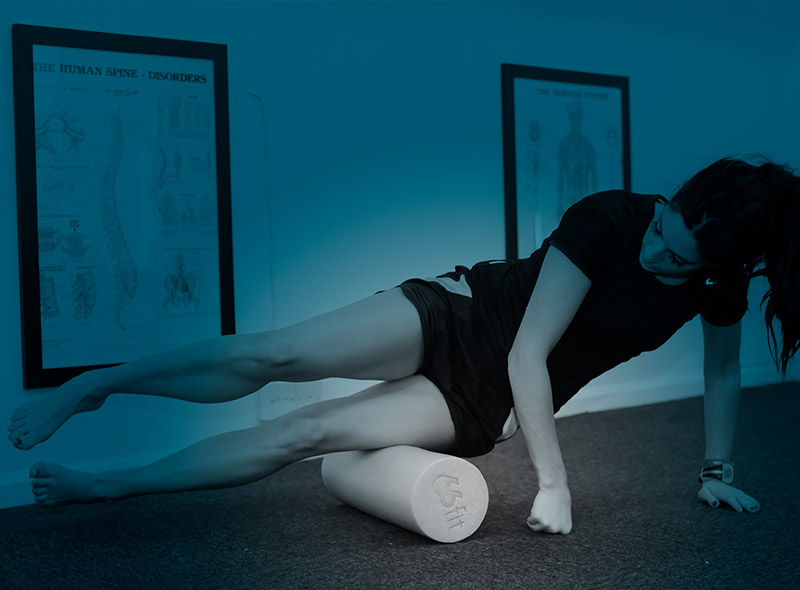 IN GOOD HANDS
With a Master's degree in sports injury & therapy and over 15 years' experience as a first team physiotherapist, George Cooper brings you a wealth of expertise unmatched in the area. With his comprehensive technical skillset, George is well-equipped to help clients suffering from a wide range of musculoskeletal pathologies and sports injuries.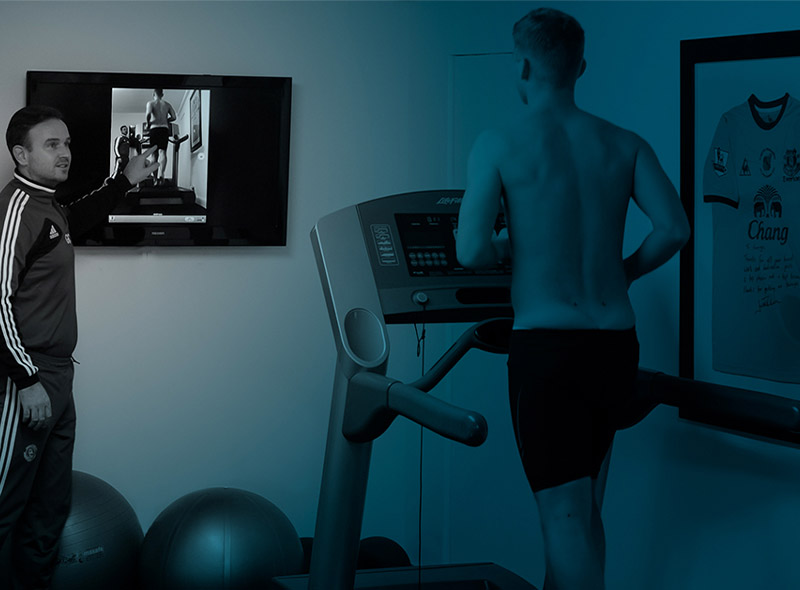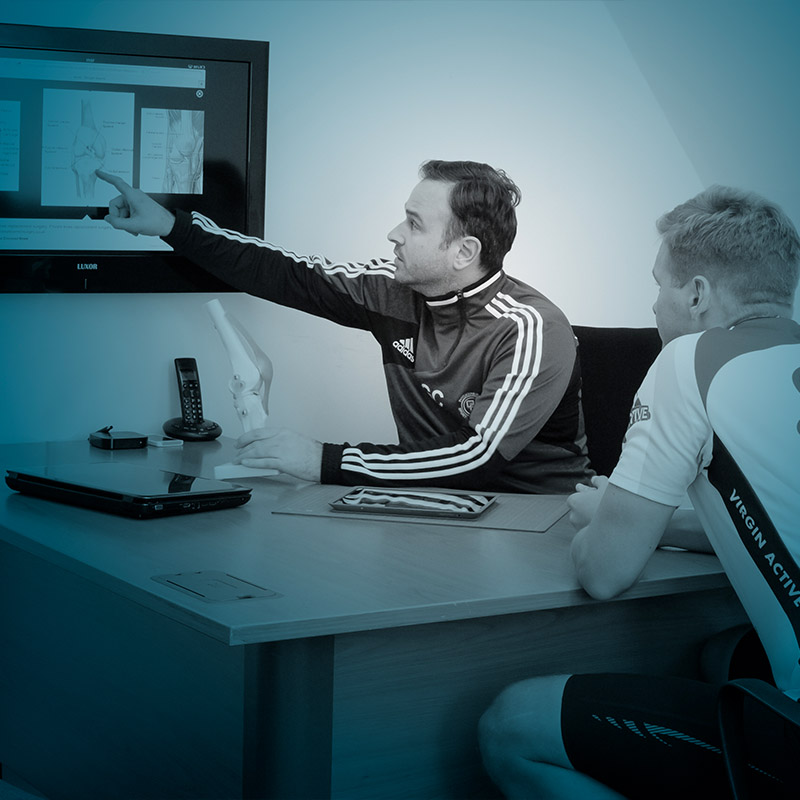 Manual therapy, joint manipulation, fascial releasing, massage therapy and extensive movement correction rehabilitation are central to the success of the clinic. The rehabilitation suite boasts commercial-grade equipment which can provide objective measurements for improvement, while the innovative Pilates reformer machine offers significant back pain relief for patients of all ages.
CONTACT
The George Cooper
Physiotherapy Clinic
27 Cambridge Road
Stansted
Essex
CM24 8BX
t: 01279 813253
e: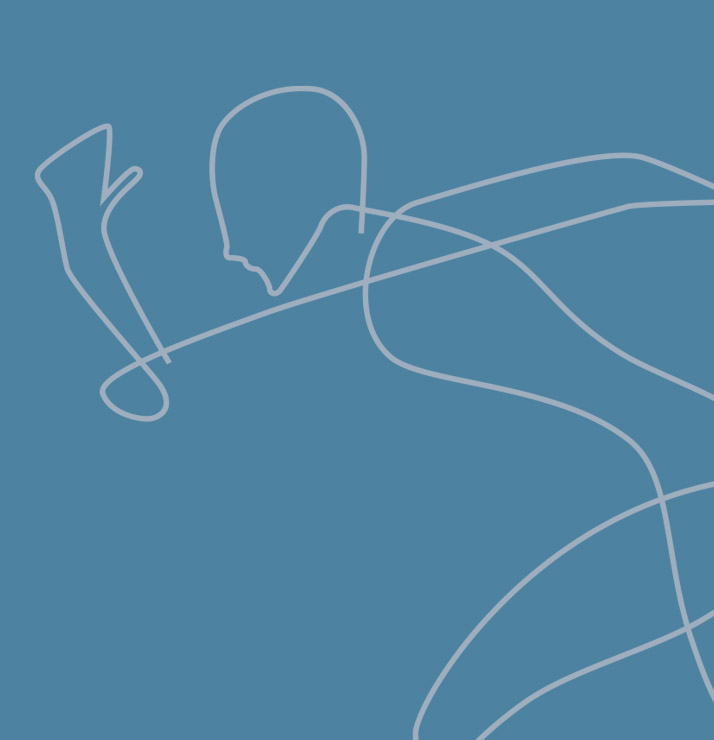 FEES
Fees are charged at £60 for a 30-minute session with George. Currently we are working with limited private health insurance companies. Please call the clinic to discuss your policy.
"Expert diagnosis and pinpoint treatment has played a big part in why Bishop's Stortford Town Ladies FC are top of the Beds and Herts Ladies football league! George Cooper is a miracle worker who has saved the football careers of two of my players who were told that they would have to give up football. He has treated several others with injuries ranging from muscular problems to orthopaedic issues. He recently diagnosed a foot injury that was missed by 3 doctors and two hospitals! My players trust and respect George because they know that they will get the best possible advice and treatment from someone who specialises in sports injuries and knows what he is doing. As a manager and coach there is no one else that I would send any of my squad to without first consulting George. The feedback I get as a manager from players and their families is testament to the great work that George does."
George Georgiou – Manager Bishop's Stortford Town Ladies FC
"I began treatment with George/GC Physio in September following back surgery in March and six months of painkillers and severe pain. Having visited a number of specialists, surgeons, osteopaths and the like, no one could find a solution or indeed a cause of the complaint. Within a ten-minute conversation with George, he not only diagnosed the root cause of the issue, but gave me a treatment plan to solve it. George has completely changed my quality of life and in a short period of time, under his expert care, the outlook is finally very positive. I couldn't recommend the clinic highly enough, not just for the quality of care and extensive knowledge and experience, but also for the friendly team who always make you feel so welcome."
Kate Riley – Crèche in Much Hadham
"I have been treated by George, assisted by Sylvia, for back, knee and tendon injuries. I cross-fit train 3 times a week, including interval sprinting, as well as being a regular horse rider. For me, it is imperative that any injuries suffered are diagnosed promptly with the best restorative treatment so that I can return to exercising as soon as possible with minimal loss of fitness.
George and his team offer a warm welcome and a truly professional approach to sports injuries. It is obvious that George is highly experienced and knowledgeable within his field and I recommend him to others regularly without hesitation."
Sally W, Hatfield Heath
"I first met both George and Sylvia in June 2013 and have been treated by them nearly every week since for an ongoing back problem I have been struggling with badly over the last year. I can honestly say that I have no idea if I'd have ever got through it without their expert care. The way my body feels now, and the things I am again capable of doing, are a glowing testament to their capabilities as a physiotherapy team.
With George and Sylvia, the treatment has been just the tip of the iceberg for me – they've seen me through all sorts of emotions over the past year and helped me cope with numerous setbacks. They've laughed with me, cried with me, reassured me when my spirits had started to drop and I've come to regard them both as my friends. Whilst I will naturally be euphoric when I can leave a session capable of managing my back without their help, at the same time part of me will be disappointed that my weekly catch-up with two people I hold very close to my heart has come to an end!"
Steve M, Harlow
"Hi George – would just like to say a massive thank you for the treatment you have given my sons. My eldest son (17) got injured playing football and was told he needed an operation on his disc and would not play football again which was a shock to say the least. After seeing you for 3-4 months of treatment he is now playing back at a high standard of football again – and NO operation was required. My other son, who is a national swimmer, had been under hospital care for a few years with neck and upper back trouble and was in a lot of pain. I decided to consult you again with the hope that you could help. After a lot of treatment and hard work from you, together with the daily exercises he had to do, he is now back swimming to his full training programme, so again thank you very much and hope the new practice goes well as I know it will."
Mark Stevens
Having had a reasonably active life playing football at senior amateur level and representing England in karate, I have had my fair share of injuries and been treated by many physios, some at a very high level. The George Cooper Physiotherapy Clinic is without doubt the best by far, I only wish I had found them sooner. I constantly tell friends with injuries "Go and see George and the team".
Reg Bishop
I had real problems with my back and sciatica and really needed some physiotherapy treatment as I was having such difficulties sleeping at night. I was so pleased when The George Cooper Physiotherapy Clinic opened again for treatment. It has been brilliant as it has helped me to move better and I feel really good after the treatments. I would highly recommend George - he is the best and I can finally sleep properly again. What's more, everything there is Covid secure.
Iris Evans
I have visited The George Cooper Physiotherapy Clinic on numerous occasions over the last year. This has been for various injuries and also to accompany my son when he had suffered a muscular strain from mixed martial arts training. The practice was recommended to me by another physiotherapist. From the first phone call to seek advice and make an appointment to be assessed, to receiving first class treatment and ongoing exercises to assist with recovery, I can say that all of the staff have been really friendly and genuinely interested in my wellbeing. George and his staff are extremely knowledgeable and provide a first class and detailed diagnosis and therapy plan. I can honestly say I wouldn't hesitate to recommend The George Cooper Physiotherapy Clinic and in fact I have done so on numerous occasions to emergency service colleagues.
Ron Borland
Myself and my family have been coming to see George and Sylvia since the clinic first opened. They have helped my two sons through three lots of back surgery! The also managed to sort my daughter's knee with one visit, after weeks of physio elsewhere. And for me, having suffered with back pain my entire adult life - after seeing George and working with Sylvia on exercises I am now pain free. I have also had issues with my shoulder and knee and can always get to see them very quickly. I have total trust in them. I have now attended the clinic during Covid-19, having had knee surgery that has left me struggling to walk properly, and the way they have transformed their clinic is a real credit to them. I felt very safe and secure. Along with Louise, the three of them are a great team.
Gail Moore
Opening hours
Monday – Friday: 9:00am – 5:30pm
Saturday & Sunday: Closed